Wednesday, April 21, 2010
The Answer: WILL.I.AM wanted our entire remix album but we said no.
\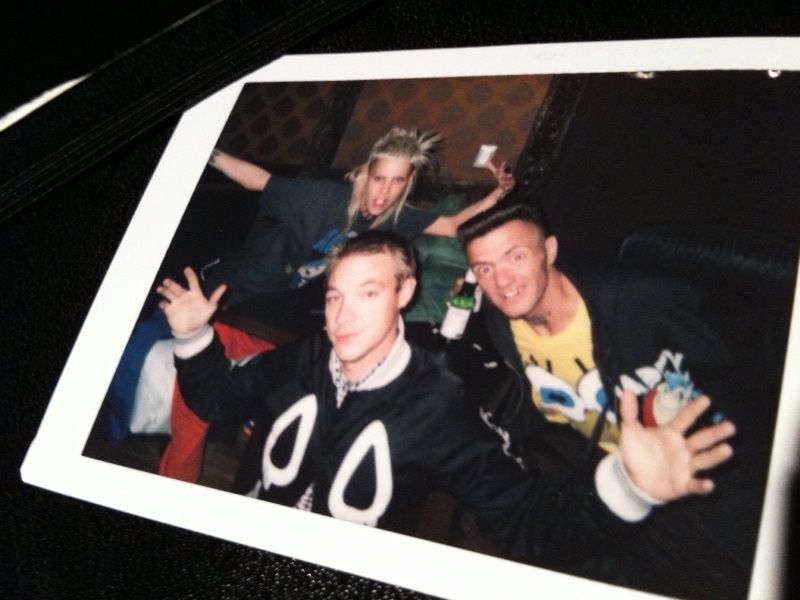 stream their whole album @ dieantwoord.com
Posted by

VHV
at 4:16 PM
0 comments

my foots hurt.
die antwoord in the us of a
happy birthday beniswas
before returning to wok
beach house
PiL - this is not a love song
major lazers
vitamin s
High Life since '71
BotB
max normal
tiesto travelling lazer show ride
gov
CENTER
ABW
OMG POPLOCK YES
raven
meat bakers
fuck bitches, get cash
coachella was way packed lineup next year better be goo
Posted by

VHV
at 2:35 AM
0 comments

Tuesday, April 6, 2010
oi
first!
three new tracks by das POLYGLOTT. There may be some additions, and hopefully a couple remixes coming soon. Let me know what you think!
and now
pop art.
live every moment guys, the time is now!
get well soon john we miss you.
window texture
dancing with myself
life would be better with an ipad
I AM A MOTHERFUCKER
I work for this guy now, 22/hr
computer killer
local sk8 shop. chill in there and watch videos after class.
yo momma's sex life is...
serious
LOL! BIMBO!
crack alley art
shrine I have in my closet
bro's pose
mad angles
dormroom producing prees and tankyou
I'M LOOKING FOR A DIME!
wisdom!
didn't realize we had a PLUR mural at our high school. too sick.
reincarnation
snacks provided
gangsta
brainfuck device. wireless orgasms.
purple
oh hell yeah
cdj2000 set wooooo!!!
sponsored by monsters
boi o boi
check out baconmeats on youtube
hardcore djs
meet you at the carelton castle
lord bryan on his throne
a-okay land
recording a heavy metal album
in the fookin studio of doom
maybe live here
monopolizing. aka venue searching.
sound studio
listen to the wind blow. watch the sun rise.
obama
incredible private live set
http://www.myspace.com/preesandtanks
i wish I could listen NOW AND LATER
party harder
deux mille douze
i'd love to say that
i go to the coolest loft parties
in san francisco, but they;re too low key to even mention.
toilet bus. penis cars.
old school high school
sexy hunnys dancing to tunes produced by POLYGLOTT
dont know what kind of order this shiziz in. but there are those 2000s again. ownage. whole set off one usb drive.
st pattys day
never too ugly to prostitute
WHAT?! YOU GOT IT!
only one left
one of many
hundreds of thousands
jangular
sexy hats 24/7
three dimensions
always filming and recording because we all live on the set of the most expensive and extensive movie ever conceived.
blind but not deaf
if you call, tell me about it. "A+ would do anal again"
knees / trees
mondo snow
as we pulled into the parking lot that morning saw a massive and awesome avalanche. so sick.
which reminds me, erol alkan and boys noize just came out with a 2 track EP Avlanache / Lemonade here's a remix I did of lemonade with this german kid (he played all the piano)
bump it brothers and download it if you'd like to
if you dont make music you should (any monkey with a computer can do it these days) and if you do make music send it over! there's a drop box @ weching.everythinglookscool.com and we'd love to hear your stuff, dance to it, and share it with more of our friends!
top of the mountain to you
mad pro
don't know how that got in there. but let me tell you, that was a nice cabin.
mind funk
the punk back to the funk c'mon
BAM! GET CREATIVE!
bad luck for a year
electro pop rocks. mad free drinks for being mad free djs.
funny words
play me! POLYGLOTT
the world ends and re-emerges every moment of every day. so to trip out over a year or a month or a day as being the end of it all is silly. everything is constantly ending. and starting. and ending. never stationary.
sucks you cant tell how fast I was goind
travis shredding
i LOLed
in hoc vinces signo
i come from a land called the justified states of mind
footlong brothers
how low can you go
new comp EP coming from outta the we CHING warehouse before summer "INTER-TRIBAL FRIENSHIP HOUSE"
HAUSEX
dinest with the finest
good timing
art
oui oui oui
fancy shots cinematography . com
http://www.redbullbigtune.com/
beat production contest
crazy visuals at the peanut gallery
solid crowd
not enough room though
some hipsters had to stand outside. not these ones though.
beat machines
thats what she said
animal freaks
drinking 53ozs is mad decent
nice scarf...barf..............APRIL FOOLS!
monster party
dont know em
smiles for miles
so cute when hes not angry


ipad early
moooorrreee
defuse the bomb
chilly gonzales shops at the super market...get it...
lets get physical
FUNK
cool colored seats
mixing class
its just a bunch of boxes and lines!!!!!!!!!!!
almost my bike
rain drain
these are starting to get pretty old, cant remember ifi posted them. need to do more smaller posts. shit.
shitty view
who dunnit
reow
OH MAN THESE ARE CLASSIC
got a bunch of software and samples from this dude in sf, got to spend a couple of hours in his house, and his wife paints theses awesome faux religious pieces of artowrk that are a little clever.
have it your way
nike baby
god uses visa, for everyone else, there's mastercard
peaceful bro
vice city baby
this was this guys most recent album cover (or his first, I dont remember) its a funkin baby in a funkin baby coffin. da funk??? guy was a badass.
in the wild
we're like moths we is
henri
thats it cuzzins
v-sau just sent me this video on how we're unconscious machines check it
http://video.google.com/videoplay?docid=6718420906413643126#
coachella is coming up and I'm so stostostoked. heard die antwerd (see video a couple posts back) was secret guesting, so stostostostoked.
and off the coachella main page
one-love!
Posted by

VHV
at 12:18 PM
0 comments